High Definition MegaPixel IP Business Security Cameras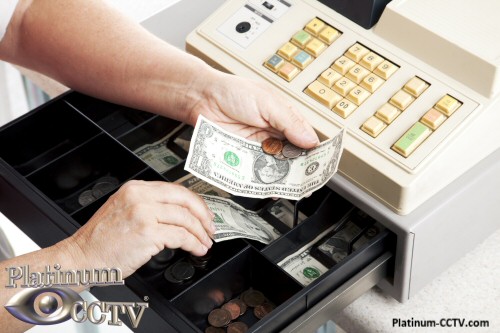 With a need for better quality video, MegaPixel IP Style cameras have become very popular over the past several years. Luckily, these cameras are also becoming more affordable for businesses, allowing even lower budget businesses afford these higher definition IP security cameras. IP security cameras are different than the older CCTV cameras in many different ways. These cameras may look similar on the outside, housed in domes, bullets or armor dome enclosures, but inside they couldn't be more different. MegaPixel IP Cameras have a high definition CMOS image sensor, which then sends the video to an internal video processor to compress the video for streaming over the network. Once the video is compressed, it is then sent to a network card that can send the video over your standard business computer network, so that the video can then be recorded onto a PC over the network running an NVR (Network Video Recorder Software).

HD IP Cameras are available in several different varieties, ranging from indoor dome style cameras to outdoor armor dome style cameras, and can be used in any type of business. These cameras, due to the higher resolution can oft be used in place of a greater number of traditional standard definition cameras. Since they are a much higher resolution, these cameras can even provide the ability to forensically zoom in on pre-recorded footage so that you can see the full quality of recording. Many of them even come with IR LEDs that will illuminate when the light levels drop, providing the cameras with illumination even in complete darkness, so that these cameras can also be used even in pitch black conditions.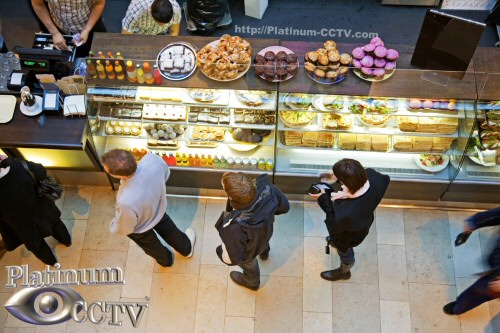 Most IP cameras also have PoE support (Power over Ethernet), which means that these cameras can accept power directly over the CAT-5 or CAT-6 network cable from the PoE port on a network switch that supports PoE. With these cameras, you can run your ethernet cable up to 350 feet and still have it provide the camera with power and carry the video back to the network switch to send it to the NVR computer over the network. For those who do not have PoE supported switches, most cameras also have an auxiliary power input so that they can be plugged into a standard outlet with a power adapter as well. For a complete business security camera system with HD IP Cameras, our Platinum CCTV™ brand MegaPixel IP camera systems are an excellent choice. These packages include 2, 4, 8 or more IP cameras, PoE network switches for each camera, and Alnet® Netstation NVR IP camera software licenses for each of the cameras. These packages will allow you to record what happens inside, outside or both inside and outside of your business in high definition video quality.
MegaPixel HDTV Resolution IP Security Cameras
Business High Definition MegaPixel Camera Systems
---
&nbsp