Outdoor Business Security Cameras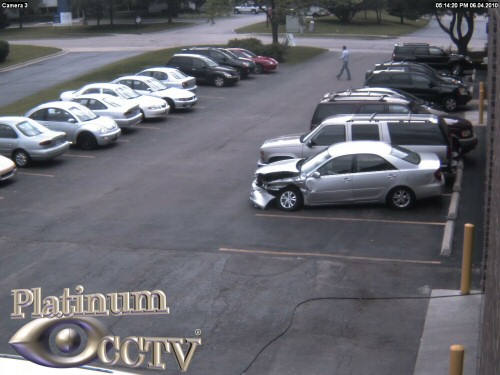 Outdoor Security cameras are a popular choice for covering the outdoor areas of parking lots. These cameras are often used to see the cars parked in the parking lots, watching customers as they are entering and exiting, watching bay doors or warehouse areas and more. Outdoor cameras come in various housings, shapes and styles and can mount indoors or outside. These cameras are sealed in a dust proof and weatherproof housing, making them popular not only for outdoor areas, but also areas of high humidity, dust, moisture or more, because the sealed housing will help prevent damage to the cameras.

Newest design MegaPixel Outdoor IP Cameras have a sealed outdoor housing, but inside a High Definition MegaPixel image sensor pics up video in HDTV resolutions and compresses it to send it over the network to be picked up and recorded onto a PC with NVR software. These cameras record at higher resolution than traditional cameras, so that you can cover a greater area with less cameras. Since the cameras have high definition video quality, you can even zoom in on live or pre-recorded footage. These cameras, though more expensive than traditional cameras are becoming more popular because of the ability to use less cameras and still provide better video coverage than other cameras.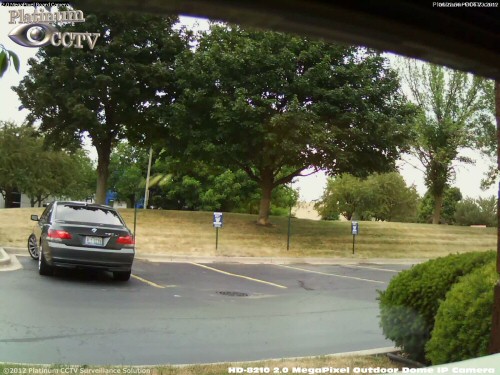 For lower budget business camera installations, CCTV security cameras are a great selection. These cameras will allow you to record what happens around your business, and come in different housings, ranging from bullet to armor dome style cameras. Available in bullet and armor dome style cameras, these outdoor cameras are very versatile and budget minded. Each of these cameras will plug in using a standard BNC style connector, and the cable will run back to a Standalone DVR or PC with a DVR Card installed. These cameras record at a maximum D1 Resolution (~720x480) and often have adjustable varifocal zoom lenses. Some outdoor security cameras can also be considered PTZ Cameras, because they have moving pan, tilt and zoom capabilities, that allow these cameras to be controlled locally or over the internet (depending on the DVR).
Infrared Outdoor CCTV Business Security Cameras
Outdoor MegaPixel High Definition IP Cameras
---