Business PC-Based DVR Systems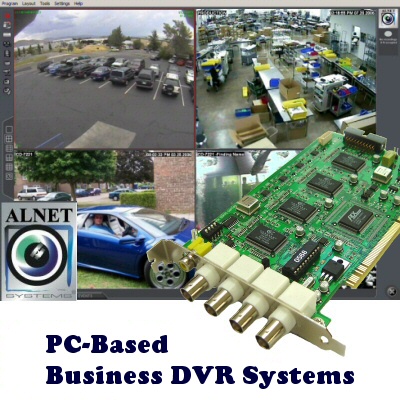 For more demanding security camera installations, our AlnetŪ PC-Based DVR systems are ideal. These systems consist of a DVR card installed into a Windows PC, turning that PC into a highly tuned security camera system, which has improved motion detection capabilities, better playback and increased features for remote access of the cameras when compared to Standalone DVRs and systems. The only difference between our AlnetŪ PC based systems and our comparable Standalone DVR system, is the brains of the system, the DVR. With the AlnetŪ PC-Based DVR systems, your Windows based desktop style PC becomes the recorder for the system, recording from each of the cameras onto the hard drive of the PC, so that your camera footage is accessible directly from the PC where the DVR card is installed, as well as making this video available over the internet from other PCs and PDA phones. DVR cards are available with 4, 8 or 16 cameras per card, and multiple of the cards can be stacked in the PC to allow up to 32 cameras in a PC.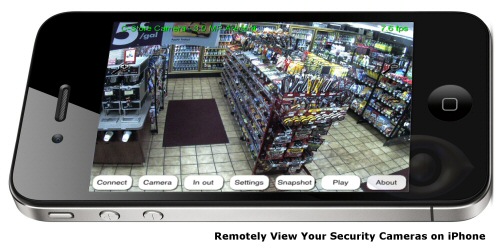 The additional processing power of your Windows-based PC allows the system to do a better job processing the video. This improved processing combined with superior software in the AlnetŪ DVR cards deliver better features. Motion detection capabilities of these systems are much improved over our H.264 Standalone DVRs, with more adjustments for masking, sensitivity and threshold. Improved control of sensitivity and customization allows you to ensure that your system is recording when you want it to, but will conserve space to get more recording on your hard drive. Other improvements in this system type include additional remote viewing capabilities, such as the ability to even playback video on an iPhone, Android or Blackberry PDA phone, where Standalone DVRs will only permit live view of the cameras remotely.

The AlnetŪ software is also ideal for multi-site remote viewing, which is helpful in multi-location or multi-franchise businesses, allowing you to view the cameras from all locations as once over the internet from an office or home location. Built-in to the remote client software, is also the ability to duplicate the recording to the off-site location, allowing you to record from the cameras onto your remote PC so that you always have a backup of the video, making it much easier to playback remotely, and ensuring you will always have a backup of all of the recorded video. When a PC is available for recording, the AlnetŪ PC based systems are definitely preferred.
Alnet PC-Based DVR Security Camera Systems for Business
---
&nbsp